V. Vernon Woolf, Ph.D
CURRENT STATUS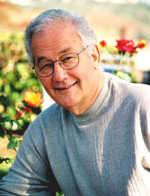 CHAIRMAN OF THE BOARD of THE INTERNATIONAL ACADEMY OF HOLODYNAMICS: The Academy of Holodynamics was originally organized within the Academy of Natural Science of Russia, within the Division of Noosphere. It was founded to promote the integration of all branches of SCIENCE, PHILOSOPHY, RELIGION, EDUCATION and SOCIAL STRUCTURE in order to help unfold potential consciousness on the planet. In 2005 the International Academy of Holodynamics was organized in the United States of America. The Academy sponsors educational classes, workshops and programs in Holodynamics throughout the world.

MEMBER OF THE BOARD OF DIRECTORS: The International Academy of Natural Science a 501c3 educational foundation in support of future global environmental sustainabiity
MEMBER OF THE BOARD OF DIRECTORS: Medfield Investment Group, assisting executives in real estate acquisitions.

Dr. Woolf is the author of ten books (refer to Books). In addition, Dr. Woolf consults with individuals and businesses. He is an internationally known public speaker, an experienced trainer, seminar leader, therapist, and entrepreneur. His specialty is improving relationships and building high performance teams through the holistic study of situational dynamics. His "Unfolding Potential" Seminars, which began in the United States, have now expanded world wide. During the Cold War his team created support chapters in more than 100 cities in Russia, where more than 600 trained and certified teachers were operating as part of the transformation of the Soviet Union. He has now fully recovered from the assassination attempt made in Dubna, Russia in 1997.

EDUCATIONAL BACKGROUND
Doctorate of Philosophy in Child Development and Family Relations: Marriage and Family Therapy; Brigham Young University; Provo, Utah, 1973.
Master's Degree in Religious Education and Educational Psychology; Brigham Young University; Provo, Utah, 1968.
Bachelor's of Science and Education in Physics, Chemistry and Education; University of Alberta; Edmonton, Alberta Canada, 1962.



COMMUNITY AND CIVIC RESPONSIBILITIES
Association of Marriage and Family Therapists, Professional Identity Committee, Utah State Chapter Chairman, 1974, active member, 1973-present.
Professor of Economics and Law (honorary) Irkutsk, Russia 1996
Creative Center for Children, Moscow, Russia, Advisor 1994-1998
National Institute on Drug Abuse Accreditation and Licensing Committee, State of Utah, Vice Chairman, 1972.
Criminal Adjudication and Adult Parole Committee, Mountainland Association of Governments, Utah, 1971.
Human Services Coordination Council, Mountainland Association of Governments, Utah, 1970, 1972.
Utah State Mental Health Board, 1969, 1970.
Utah County Mental Health Board, Past President, 1973.
Rotary International



PAST EXPERIENCE
Private Consultation, to individuals, families and businesses, 1973 to present.
Chairman of the Board of Directors: Global Link Technologies Inc., a public trading American company, 1995-1996.
Clinical Director: Psychotherapy Services a private research and treatment facility to develop a mind model and research clinical cases, Provo, Utah, 1972 - 1986.
Chairman of the Board of Directors: Health Advocates Medical Center: Colton, California, 1983 - 1984.
Board of Directors: Porta-Plants Inc. An oil cleanup company that specialized in developing new technology, 1979 - 1987.
Executive Director: Utah County Council of Drug Rehabilitation. Founder of six federally funded drug rehabilitation clinics, Utah County, Utah, 1970 - 1972.



PROFESSIONAL AFFILIATIONS
Clinical Member of:
The International Academy of Holodynamics
American Association of Marriage and Family Therapists
California Association of Marriage and Family Therapists
Academy of Natural Science
Academy of Holodynamics

PUBLIC SPEAKING
The Academy of Natural Sciences and the Russian Association of Holodynamics International Holodynamic Conference, Moscow, 1990-1996, Master Trainer during six day conferences. Subjects included the entire Holodynamic Seminars Phase I, II and III as well as special courses and key-note speeches:
1990: "The Keys to Unfolding Potential"

1991: "Personal Participation and Perestroikia"

1992: "The Holodynamic Model of Personal and System's Development"

1993:"The Seeds of Self Motivation and the Quantum Field"

1994: "Parallel Worlds: Bringing the Past and Future into the Present"

1995: "Thinking for the Twenty First Century"

1996: "Quantum Dynamics, Consciousness and Those Amazing Microtubules."

1997: at Dubna, "Holodynamics and the Mechanisms of Consciousness"
Ministry of Information: "Artificial Intelligence, Quantum Computers, and Consciousness: a Holodynamic Approach to the Future." Moscow, Russia, 1997.
Soviet Academy of Science: "The Implications of Quantum Mechanics, Chaos Theory, Holographics, Developmental Psychology and Topology upon Cultural Evolution." Dubna, Russia, June, 1997.
Y. Gagarin Cosmonaut Training Center: "Use of Cosmonaut Hardware and Software in Education." Moscow, Russia, July 1995
Russian Space Agency, Central Research Institute: "Toward a Global Technological Transformation, the Privatization of Useful Technology." Moscow Russia, July 1993.
Astronautical Association for Mankind, "The Rebuilding, Refinancing and Reconstruction of Russia." July 1994
Institute of Noetic Sciences: "Qualities of Self Organizing Information Systems." July 1995.
Soviet-American Peace Summit: "From War Rooms to Peace Rooms." Moscow, Russia, Jan. 1991.
Soviet Ministry of Social Development "Adapting a Holodynamic Approach to Transformation." Moscow, Russia, 1991.
Israeli-Arab Peace Initiative: "Processes for Peace." Jerusalem, Israel, 1991.
World Research Foundation: "The Application of Quantum Physics to Medicine: a new Topology of the Mind." Los Angeles, California, 1989.
American Holistic Medical Association: Keynote speaker at the national convention:
1988: "Quantum Healing." Los Angeles, California

1989: "New Dimensions for Medicine." Los Vegas, Nevada
American Psychotronics Association: Keynote speaker at the national convention:
1988: "Creating Quantum Leaps"

1990: "Mind Management"

1991: "Future World."
World Congress on Human Relationships: Keynote speaker:
1987: "Processes for Potentializing the Planet." Wichita, Kansas

1988: "The Practical Applications of New Sciences in Turning the Tide on Social Ills." San Francisco, California.

1989: "The Quantum Dimension of Human Consciousness." Honolulu, Hawaii
International Congress on Social Problems: "The Corporate Role in Community Transformation." Tucson, Arizona, 1989.
International Harmonic Convergence: Keynote speaker:
1983: "The Keys to Transformation." San Diego, California.

1984: "Potentializing Our Planet." Honolulu, Hawaii.

1985:"Harmonic Frequencies for Creating Choice", Los Angeles, California.

1996:"Therapy Processes for the Planet", Tuscon, Arizona.
Millionaire's School: Keynote speaker and trainer:
1989: "Your Full Potential - Tapping the Source of Personal Excellence", and "Keeping the Abundance Mind", Honolulu, Hawaii.

1990: "Just Do It," "Taking The Quantum Leap," "Personal Peace and Prosperity: The Living Principles of Success.", Honolulu, Hawaii.
Harvard University - John F. Kennedy School of Government "Processes For Potentializing Peace in The Middle East" New York, 1990
and many, many others...